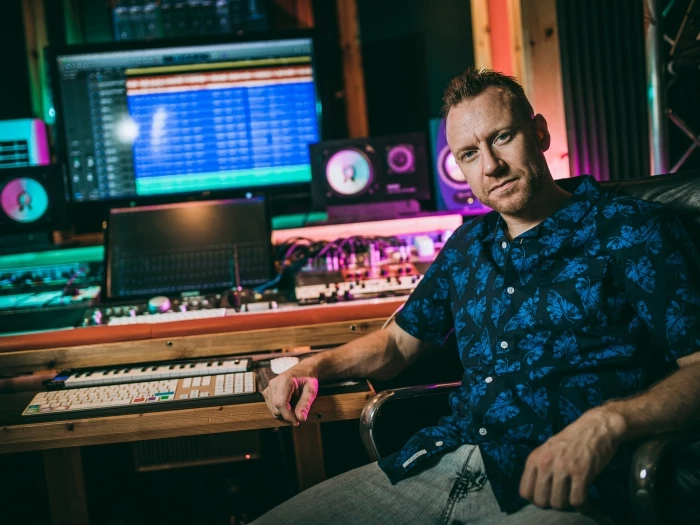 ABOUT SCOTT
Scott Ralph is a musician, songwriter and producer based in 'Coalhouse studios' near Manchester UK but also runs a residential studio 'The Winepress' in the mountains of Portugal looking out on the breathtaking Serra da Estrela mountain range.
Over the last 25 years Scott has written, produced and played for artists such as Robbie Williams, Michael Buble, Clean Bandit, Rudimental, Tom Jones, Take That, Franz Ferdinand, Alvin Stardust, Englebert Humperdink and many more working closely with and been signed to companies such as EMI and Nottinghill Music.
Being a multi-instrumentalist and having worked on hugely varied musical genres Scott is massively versatile and always looking for the potential for commerciality within a project.
As a producer Scott always keeps a very open minded approach as to how 'sounds' are created whether sampled or 'real' sounds are used its always the right sound that he searches for regardless of its origin. That said Coalhouse is full to bursting with 'real' instruments as Scott has recorded some of his best work using gear like the Hammond C3 with 122 Leslie speaker, Rhodes 73 stage piano, Double Bass, Cello, an array of brass instruments, Analogue Synths, Guitars, Banjo's, Piano's and the list goes on.
Scott also works closely with his brother Mark Ralph (Ivor Novello nominee, UK producer of the year 2016) who runs 'Club Ralph' based in London. Mark has a string of number one hits under his belt and has also made it into Americas top 10 billboard charts.